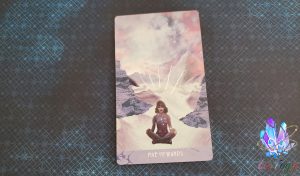 Today's card of the day is Five of Wands from The Starchild Tarot.
"You may be experiencing some setbacks at this time, as surrounding ideas or values may clash with your own. It could be that you will find yourself up against someone else who is equally ambitious as you are. If you feel as though you have stumbled, know that you have the strength to pick yourself up again. Now more than ever, it is important that you honour your heart and make your priorities clear. This card is not about teamwork, but personal goals and ambitions."
Purchase your own personal card of the week reading via email.
Links included in our posts may include affiliate links so that we earn a small commission if you make a purchase through them.